What is Random?
Random is a config for Left 4 Dead 2 that intelligently randomizes and spices up various aspects of the game. It is designed to be fun, challenging and slightly awkward. It creates a refreshing take on versus games, without breaking important game mechanics.
Features
Random has an extensive set of features, including:
Intelligently randomized items with sensible distribution,
Randomized special infected spawn classes with no limits on combinations,

40

Random Special Events that can mix up a round in many ways,
Random Gift boxes for survivors, with randomly chosen good, freaky or ill effects,

Gnome Bonus

™ scoring, where bringing gnomes rewards survivors,
Round difficulty management,
Rewards for special infected landing combos with multiple boomers,
and many more ...
Random Trailer
Random Screenshots
Random on Steam
Do you enjoy Random? Looking for players? Do you have suggestions to make, feature requests, or ideas for special events? Join the Random Steam Group

.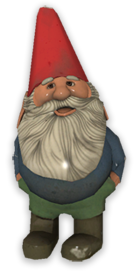 Play Random
You can play Random right now on any pWg server

.
Just type "!match random" or select it on the matchvote menu.
Looking for another server? Check out the Random server list.
Eeewww, modded!
If you hate "modded games" (even with good reason), please read my brief explanation and defense of how and to what extent Random modifies the game.